Assignment Service
Total price:
£ 0.00£ 0.00
Coursework assignments – the come fast and furiously in every class in which you are enrolled. And unfortunately, many tutors and professors think theirs is the only course you are taking this term and they pile these assignments on like crazy. It's really easy to get overwhelmed with the sheer number of assignments you get and to throw up your hands and just quit. Don't do this! UK Writings has your answer – cheap assignment writing services that will make sure all of those essays, papers, tough assignments and more get finished and turned in on time.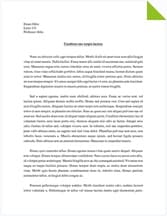 Features of the Assignment Service
Starts from: £7.34
100% Original Product
Complete Money Back Guarantees
Privacy and Security
24/7 Help and Assistance
Assignment Writing Service at UK Writings
From a basic essay in an English composition class to a major research work in your major field, and everything in between, you face daily research, writing, and assignment completion that quickly gets out of control. We at UK Writings get this and we are ready to help with both short and long-term assignments even if your deadline is quite urgent.
Edward

reviewed

UKWritings:

UKwritings.com - are the best assignment writing service. They provided honest deadlines, great experts and friendy customer support.

          Rating: 5/5

Tell the world about your experience with assignment services, write your review to help others learn about UKWritings.com.
Our service is rated 5 based on 470 votes.
Short-Term Assignments
These are usually assignments that are due overnight or within 48 hours. They are assigned as "homework," often due the next class period. Typical assignment help in the UK that we are asked for involves the following:
Short, 5-paragraph essays – descriptive, narrative, expository, comparison/contrast, etc., usually for an English course, but sometimes for other humanities or sociology courses too.
Article summaries and critiques
Abstracts of papers or articles
Short-answer pieces based upon questions found in texts
Math calculation problems that are complex and involve a large number of operations
Annotated bibliographies
Long-Term Assignments
These usually involve projects that involve research or long-term reading assignments. While the student is usually given a longer period of time to complete them, the deadlines can creep up pretty quickly and that student can find him/herself unable to meet that deadline without some help from UK Writings. Such assignments include:
Case studies
Lab reports in all of the sciences
Research essays that present arguments
Term and research papers
Book reviews
Presentations
Research proposals and projects
Theses and dissertations
Math problem-solving, modelling projects, research, etc.
Whether a student needs short or long-term assignment service, UK Writings has the field experts to complete those assignments and meet any student specifications and deadlines.
How UK Writings Operates
When students come to UK Writings for help, we want to give them whatever they need – no more, no less. We ask that they fill out our order form with every detail they are able to give us. Once they submit that form and make payment, we go to work immediately.
The first thing we do is go into our database of experts and locate the perfect assignment writer for the task. We then confirm the order with the customer and set up an account for communication purposes.
While the writer is creating the original, custom writing, customers can check on progress, talk with the writer, and add any additional information they want.
Once a piece of writing or assignment is completed, our quality control/editing department has a look at it. We have to ensure that all customer guidelines have been met, that the piece conforms to our high standards of research and writing and that it is, indeed, fully original work. Only then will we release it to be delivered to the customer.
Once the customer has received the final work, we ask him/her to review before approving it for download. Any revision requests can also be submitted at that time.
We do not consider our job finished until the customer is happy with what s/he has received.
Additional Benefits of UK Writings Assignment Service
We offer many benefits and guarantees that other writing service does not and cannot offer. They may offer cheaper prices but they do not guarantee the quality and service that we do. Here a just a few of the benefits that our customers have:
A personal writer who is committed to writing the best unique and custom piece for that customer
Native English-speaking academics from English-speaking colleges and universities
One-on-one communication between students and their writers
Guarantee of plagiarism-free composition and original research
Resources that are completely appropriate for the academic level of the student customer
Ownership of the piece of writing that is delivered
Guarantee that each written work is a one-of-a-kind and that it will be purged from the company system once the client takes possession of it
Guarantee that the writer will revise the piece as much as the client wants
The chance to provide feedback and make suggestions about our services so that we can continue to improve
Many free pages that do not count in the calculated price – title page, reference page, table of contents and even an outline if needed
Discounts for everyone based upon their status with us (new or returning) with lifetime discounts for those customers who become long-term
From the fine arts to the liberal arts, to the sciences to the humanities, students will find exactly what they are looking for at UK Writings. We have the writers, the customer service, the transparency and the reliability to satisfy any type of student with any type of assignment need.
Other writing services may try to entice students with cheap prices and undeliverable promises, but we will never operate that way. While another service tries to promise an original thesis, for example, completed within 48 hours, we all know that this is impossible. We will never promise the impossible – we will be honest and forthright about what we can deliver for the most reasonable price possible.
Pricing
We have developed a pricing system that achieves the balance between paying our writers what they are worth and keeping student budgets in mind. Each piece is priced individually based on the writing genre, the type of research involved, the schooling level, the deadline requirement, and the page length. For long and complex works, such as theses and dissertations, we discuss individual pricing with the customer and work out progressive payments.
You will never be disappointed that you chose UK Writings as your personal writing service, and we will never let you down. Place your first order today and let us show you.