Admission Service
Total price:
£ 0.00£ 0.00
Many students do not place much importance on the college admissions essay. They believe that their other credentials are far more important – their grades, their college admissions test scores, involvement in activities, both at school and in the community, and leadership positions. You have done everything right, so of course, you will be admitted.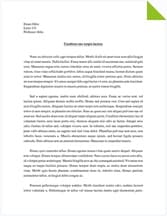 Features of the Admission Service
Starts from: £11.27
100% Original Product
Complete Money Back Guarantees
Privacy and Security
24/7 Help and Assistance
The College Admissions Essay Writing Service at UK Writings
Here's the thing – every other student who will be competing with you has done the very same thing in order to be an attractive candidate. Their grades are as good as yours; so are their test scores, and they have activities and leadership positions too. So, how will the admissions decision-makers actually make those decisions? Often, they will look to the essays that have been submitted with the application materials, and those essays can very well make the difference. No student can afford to "blow off" this critical piece of writing. It must be engaging, motivational, creative, and perfectly written. For this reason, many students look to an admissions essay writing service for assistance. And when students use UK Writings for their essays, they get exceptional pieces that will engage and impress.
Harry

reviewed

UKWritings:

UKWritings writers finished my admission essay in a day and gave me a perfect example of how it should be written!

          Rating: 5/5

Tell the world about your experience with college admission essay services, write your review to help others learn about UKWritings.com.
Our service is rated 5 based on 462 votes.
The Difference is Our Admission Essays Writers
Our creative writing staff has years of experience writing admissions and personal statement essays for students entering undergraduate, graduate and professional programs. They are familiar with the tone, the style, and the content of essays that will engage and be memorable. They are also familiar with the "cultures" and environments of UK institutions and understand how to craft essays that will be impressive to those decision-makers. As far as admissions service essay writing is concerned, UK Writings is a cut above the rest. Our writers understand the two factors that make an exceptional essay.
Factor 1: The Prompts
Whether the essay is for undergraduate or graduate admissions, student applicants will receive several prompts from which to choose. Usually, at the undergraduate level, students must choose one prompt from the list. For graduate and professional schools, students may have to choose 2-3 prompts and write as many essays. The first task that any student has, then, is to carefully read through each prompt and to be certain that they are all understood. And reviewing them should be accompanied by a thought of experiences and/or circumstances that may relate to those prompts from the student's own life. There will always be questions about leadership, about values, about a time of failure, about a personal hero; there will usually be a prompt about personal and/or career goals. It will be the student's job to narrow the choices and then perhaps seek guidance and assistance from a writer from UK Writings to choose the very best prompt for his/her background and experiences. Because we have 24 hours admission essay writing services, students in any time zone from any part of the UK can contact us and discuss their admissions essay needs. When the right prompt is chosen, the essay becomes far more "alive" and meaningful to the student and thus to the decision-makers.
It is also important for students to get their prompts as early as possible so that there is plenty of time to think things through before contacting a writing service for help. Fortunately, this is easy to do. Most universities publish the essay prompts on their websites, and many keep the same prompts for more than a year, so it is easy for students to retrieve them and study them for as long as a year before they have to be written and submitted. If they are not published on the website, students can also request an application package a year early and get them through that means.
Listing Prompt Ideas: This is another prep that students can engage in before they contact a writing service. They should begin to generate lists of things that could be included in an essay for each prompt. If this is done over an extended period of time, then it will be easy to see which prompt will be most meaningful and will allow a student to have the most to say that a reader will find interesting. The other key benefit of doing this is that, once the list is completed and a writing service is contacted, the student can then provide that list to his/her writer. This will save a great deal of time.
Factor 2: Creativity
Winning essays are always those that are creative. If you want to understand this fully, Google "winning college admissions essays" and read some of them. One that may pop up is that of an American student who responded to a prompt about identifying a problem that she faced and how she developed a process for solving that problem. She designed and described the process she used for solving the problem of getting rid of a fly that kept buzzing around her in her room. She took the reader through a solid problem-solving process demonstrating that she had a great understanding as she considered the options before her and then finally selected the one that would best solve the problem. The admissions committee at Princeton University was quite impressed, and her topic was certainly engaging, humorous and creative.
Many students have difficulty being creative in their writing, but not the pros at UK Writings. We have a large department of creative writers, many of them authors, poets, and journalists who have had a career in creative writing fields and who also craft amazing admissions essays for our clients. When students say, "Write my admission essay," they are assigned one of the exceptional writer/consultants from this department and work directly with them until there is an essay that the client loves.
The Custom Essay Writing Admission Process at UK Writings
When a student places an order for admissions, scholarship, or personal statement essay, there is a very clear process in place:
We contact our creative writing department and assign one of our great writers.
We then put the student and the writer in contact with one another, so that information can be exchanged and the writer can begin to draft an outline
Students will receive a draft outline before any writing begins and must approve of it
The final draft is then delivered and the student may request any changes s/he wants
The writer does not quit until the essay is perfect in the client's eyes.
Whether you need undergraduate or graduate admissions essay service, UK Writings will be your single source for the most exceptional essays on the planet.